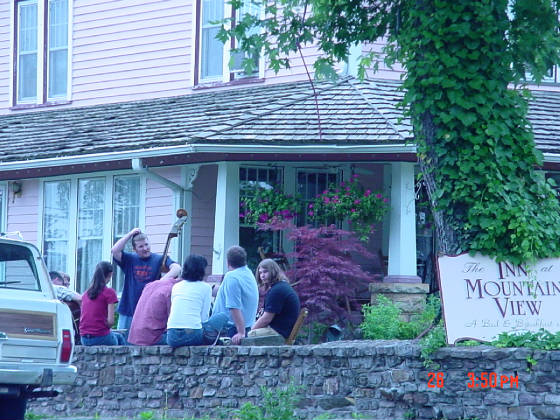 What the town of Mountain View is most famous for is the folk singers. Day and night they gather around the square downtown and pick, fiddle, and sing. You can just walk up and join or listen.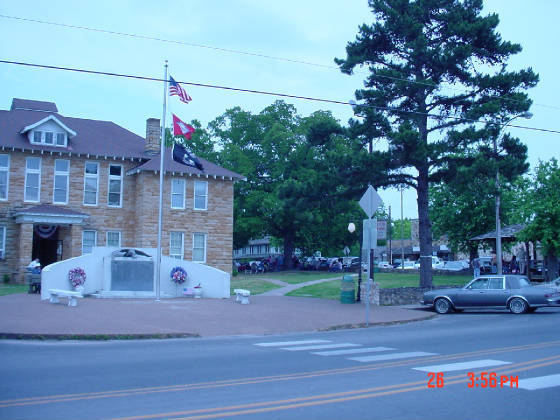 The pickin' tradition started long ago. People used to gather around the courthouse steps, I think on Friday nights. Now there are groups all around the courthouse, all hours, all week. In this picture there are two groups, one on the right, another on the far right in the little gazebo. Below is a close up of the group off to the right.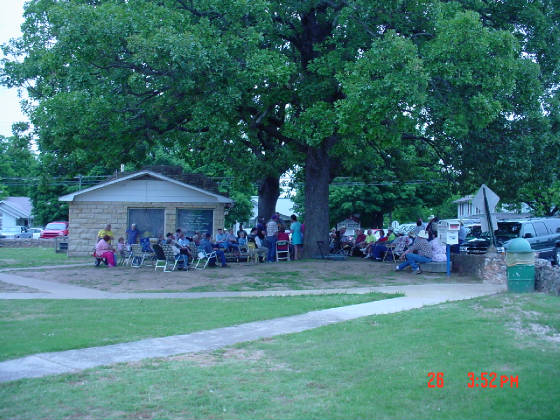 People bring their own folding chairs, instruments, coolers, etc. (I never noticed anyone drinking alcohol, and it may be illegal. It is a dry county.) Stores nearby sell ice cream and treats.